The Bible in Basic English is a version of the Bible in an easy, basic and present-day english. Download it now on your phone!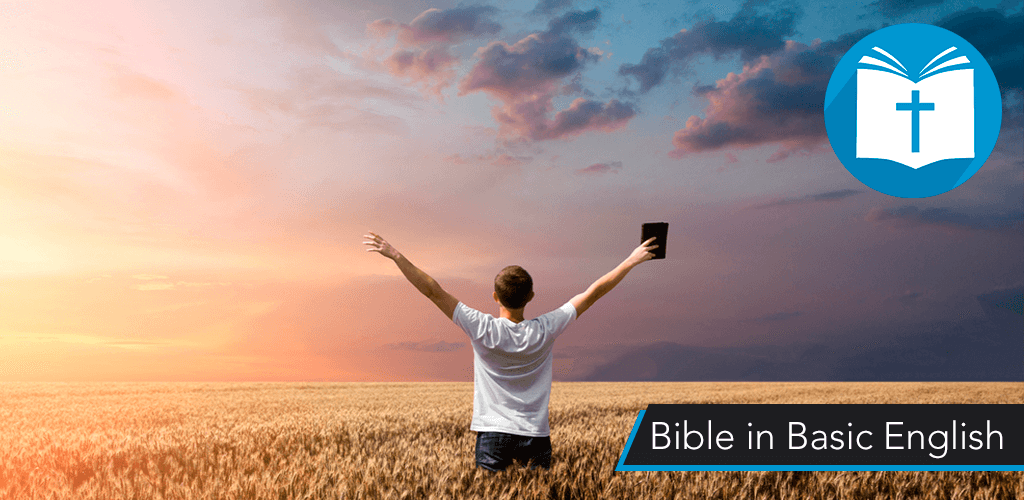 The Basic English is a simple form of the English language which use 1000 words to explain anything which may be said in english.
This version was made by a Committee, responsible for a new English form of the Bible made from the Hebrew and the Greek.
Sometimes, the limits of the word-list make it hard to keep the parallel with the Hebrew and the Greek. From time to time, some of the more delicate shades of sense have not been covered, but on the other hand, the power and music of the language sometimes take so much of the reader's attention.
This Version is simple and easy to read. It's effective to teach the Bible to those with limited education or where English is a second language.
The Old Testament of the Bible in Basic English was released in 1949 and consists of 39 books (Genesis, Exodus, Leviticus, Numbers, Deuteronomy, Joshua, Judges, Ruth, 1 Samuel, 2 Samuel, 1 Kings, 2 Kings , 1 Chronicles, 2 Chronicles, Ezra, Nehemiah, Esther, Job, Psalms, Proverbs, Ecclesiastes, Song of Solomon, Isaiah, Jeremiah, Lamentations , Ezekiel, Daniel, Hosea, Joel, Amos, Obadiah, Jonah, Micah, Nahum, Habakkuk, Zephaniah, Haggai, Zechariah, Malachi ) and the New Testament was released in 1941 and it consists in 27 books (Matthew, Mark, Luke, John, Acts, Romans, 1 Corinthians, 2 Galatians, Ephesians, Philippians, Colossians, 1 Thessalonians, 2 Thessalonians, 1 Timothy, 2 Timothy, Titus, Philemon, Hebrews, James, 1 Peter, 2 Peter, 1 John, 2 John, 3 John, Jude, Revelation)
This basic english version is written in everyday language, to help people to understand the Bible. Enjoy now this easy version of the Bible on your phone!
Download the Bible in Basic English now!